Hi my name is Nancy Rishworth. My passion is health and fitness with over 25 years' experience helping others to improve their quality of life.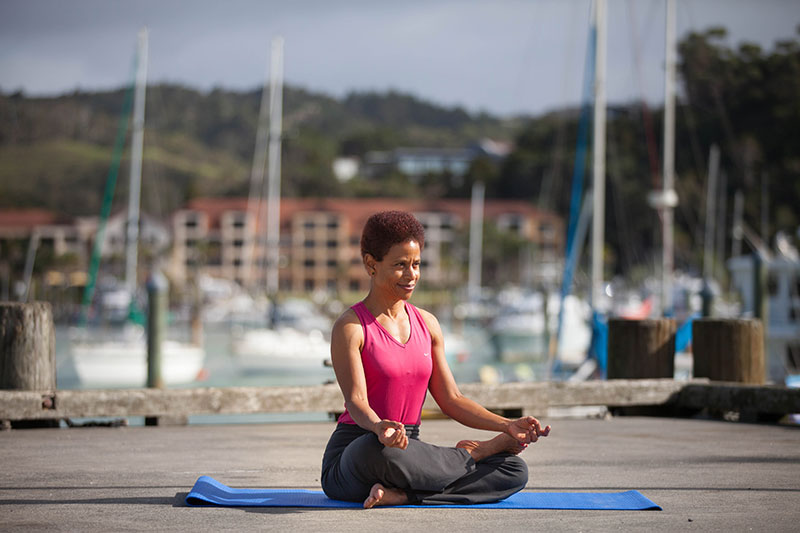 As a qualified Naturopath, Group Fitness Instructor and Personal Trainer I have an in-depth understanding of how nutrition, exercise, massage therapy, and lifestyle practices such as meditation need to be tailored to suit my clients. Now in my fifties I know first-hand what it takes to remain in good shape and what a gift being fit and healthy is as the years fly by. With such specialist knowledge my purpose is helping others to be vibrantly fit and healthy so they can fully enjoy life.
I've helped my daughter Laura (25), 2010 NZ national open women surfing champion in her journey as a competitive surfer with therapeutic massage, coaching and nutrition advice. In an article for a surf magazine Laura says : "I'm truly lucky to have a mum who knows exactly what you need if you are unwell or can give you a rub when you are sore. Mum has taught me a lot about eating right and how to stay well, I can count on my hand the amount of times I've been to the doctors in the last ten years."
I ran track at school and have always loved running. I have danced from the age of four studying classical, contemporary and jazz ballet. While living at the Baha'i World Centre in Haifa Israel where I grew up, I toured with a semi-professional dance troupe in my 5th form at school. I studied Flamenco Spanish dance while at University in the States. More recently I did a year of urban dance (jazz and hip hop).
My Promise
I don't know why you are visiting this site but I can promise you this:
If you are looking for ways to become stronger, firmer, and fitter, I will provide answers that will get the results you are after.
If you have some serious health challenges, and want to feel a whole lot better, I will do my very best to help you
If you want to lose unwanted fat, I can provide you with exercise programmes and sensible healthy eating advice that will get you results
If you want to learn about sensible eating, about worthwhile supplements, I will provide information on healthy nutrition that will be straight forward and based on facts – not hype.
Your Commitment
I can provide you all sorts of wonderful information that can transform your life, but if you just read and do nothing then however brilliant may be the information nothing will change in your life – except you will continue to deteriorate.
Doing nothing in life actually is a great way to negatively affect it. You and I aren't floating on a still lake. We are in the river of life which day after day takes us through time. By doing nothing all of us are being carried by the river's flow towards our final destination. We can increase the speed with which we reach our final countdown, by drinking lots of alcohol, smoking, eating lots of deep fried fatty food, and never exercising. Or we can put in the effort to swim up the river, we can exercise sensibly, eat healthily, and not only will we become fitter and stronger in our efforts, but we will find ourselves enjoying the river's journey so much more. We will find ourselves laughing more, loving longer with a sense of joy imbuing our lives.
If you want this, then let's journey together…
 "Nothing tastes as good as fit and healthy feels" Anthony Robbins
Nancy Rishworth
Bachelor of Arts, Diploma of Natural Therapeutics, Certified Personal Trainer, Virtues Project Parenting Course Facilitator and Internet Marketer